HEY LINDSEY FANS, DO YOU HAVE A HOMEPAGE? WELL EMAIL ME THE SITE URL AND I'LL ADD YOU TO THE LINDSEY FAN'S LIST
Johanna Lindsey's Love Page
This is the ultimate Johanna Lindsey page. They have all the book summaries, pictures, and fun facts, even a page devoted to the Malory's.

Johanna Lindsey Reading Group Home Page
This page was made by Johanna Lindsey's AOL reading group. They're a fun group, if you have AOL, join them.

T & A's Gorgeous Guys
This is just a page full of pictures of gorgeous guys. Go there and pick yourself a Malory, or an Anderson.

Johanna Lindsey's Main Page
This page has all of Johanna Lindsey's books, and publications and stuff.
Click here to buy any Johanna Lindsey book.

Johanna Lindsey
HELP FREE LEONARD PELTIER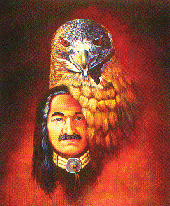 Click here to learn more about Leanord Peltier
Check out my friends homepages:
Diane's Page: go check out this fellow biochemist and her artwork. Don't forget to kick the rat's ass
Kevin's Page: former biochem lab partner.

MEMBER
of the

POD
MEMBER
of the

POD